Top Ten Foods to Detox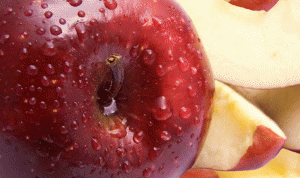 Whether you went a little crazy over the holidays or are simply trying to jump start a new diet regimen, there are specific foods that you can eat to help detoxify your system and get you started on the right path. You should aim for foods that are high in fiber and/or vitamin c as they're great antioxidants for the body. Here are the top ten detox foods:

1. Green leafy vegetables not only help with the detox, but they also help protect the liver. They can be served in many forms or even pureed into a juice for faster results.
2. Another food that is high in vitamin c is lemons and even more helpful with a detox is lemonade simply because of its liquid form, but make sure its fresh!
3. A perfect veggie to help detoxify your body? Watercress! You can throw it in salads, soups and sandwiches and its natural diuretic gets things moving.
4. Green tea is full of healthy antioxidants and even contains catechins which speed up liver activity. It's important to drink plenty of fluids to keep your body hydrated while going through a detox.
5 & 6. Two more foods which are easily added to just about any meal are garlic and sesame seeds. Both help protect liver enzymes and also help to clean out everything that doesn't belong.
7 & 8. The two most important green leafy vegetables are broccoli sprouts and cabbage. Both are high in fiber and help stimulate enzymes.
9. Psyllium is similar to oat bran but more versatile. You can purchase it as a powder and it will help in cleansing your colon.
10. Fruit, fruit and more fruit. Everything from strawberries to mangos are all full of vitamin c and are of course delicious and easy to add to any meal.