How to Choose Your Colonic Therapist
Choose a Great Colonics Therapists
Choosing a Colonics Therapist Who Best for You
Colonics refer to treatments available at hydrotherapy clinics. Water and other liquids are fed through a tube, into a client's large intestine and extracted in a very thorough colon cleansing technique. It is also known through its alternative names colonic irrigations, colon lavage, colon irrigation, colon hydrotherapy and colonic hydrotherapy.
Individuals get colonic irrigation if they are irregular, starting a weight loss diet and therefore jump starting their program through a detoxification or they get colonics as a preventative measure against gastrointestinal disorders such as diverticulitis, chronic constipation or bowel cancer.
Mainstream Western physicians may not agree that colonic hydrotherapy is necessary, while integrated physicians understand that adults may need additional help cleansing the bowel deeply to prevent disease.
Colonic hydrotherapy is a treatment given normally by a licensed colonic hydrotherapist or vocational nurse in colon cleansing clinics. Rates might range from $70 to $110 per treatment. Colonics differ from enemas as they are a more thorough version of the latter, which were very widely used in the 1940s at home. Sometimes individuals go to spas and for colonics while they are on a juice fast to speed weight loss.
The Seven Questions to Ask Before Picking Out Your Colonic Hydro therapist

Colonics can be quite an uncomfortable experience especially for first timers so picking the right colonics therapist is very important as he or she will guide you through the entire process. Here is the basic guide on how to pick the right colonics therapist courtesy of the Institute of Professional Colon Hydrotherapy:
Do not be afraid to ask these questions of any colonic therapist you approach for treatment.
1.)Where did you train and how long was the training?
The Institute of Professional Colon Hydrotherapy (IPCH) registered colonics therapists have trained at and graduated from The School of Colonic Hydrotherapy (formerly Scottish School of Colon Hydrotherapy), and other recognized colleges, who share the aims and objectives of best practice and regulated training in colonic hydrotherapy and natural health care
2.)Are you a member of a professional regulatory body?
IPCH is a self-regulatory body that governs standards of practice and ethics in Colon Hydrotherapy.
3.)Do you have full professional and public liability insurance for your treatment and advice?
Insurance is a requirement of IPCH membership in order to protect the public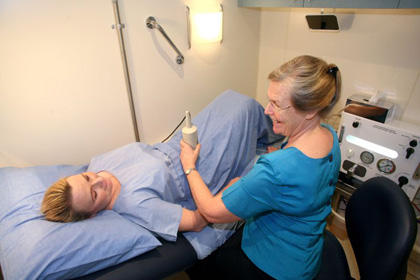 4.)Do you use disposable speculum and tubing?
All contact parts should be disposable to minimize the risk of cross contamination. It is not sufficient to use a plastic speculum alone; the attached tubing also gets contaminated and should be disposable
5.)Do you take a case history?
There are a number of contra-indications (link back to page with contra-indications) to colonic hyrotherapy and enough time should be allocated for a thorough case history to be taken
6.)Do you discuss diet and life style?
A colonic treatment is only fully effective if you are given correct aftercare advice. That advice should be unique to you and time must be allocated for that purpose.
7.)Do your premises meet with local authority Department of Health inspections?
Countries such as the United Kingdom have strict health and safety requirements and it is a request of the Institute of Professional Colon Hydrotherapy membership to have premises complying with local authority standards.
So what makes IPCH different from the others? IPCH was created to help the person as a client, to select a colonic hydrotherapist who has undergone a rigorous training in colonic hydrotherapy; incorporating in-depth training in internal cleansing and detoxification.
All members are fully insured with full professional and public liability insurance, based on an accredited code of ethics and good practice.
All members have demonstrated their commitment to hygiene and make it a priority
All members are trained to use disposable tubing for a more hygienic colonic. All contact parts and tubing are renewed for each client
Every member's premises must meet local authority approval and IPCH standards
All members have demonstrated their commitment to a client centred approach and will not rush you
All members are qualified and have undergone the most rigorous and longest training available
All members are trained to advise you on a large variety of individually designed detox programmes
All members have studied the profound relationship between diet, life style, and health and can advise you in how to get the best from your colonic whatever your symptoms
Whatever you want from your colonic treatment make sure that your colonic hydrotherapist is properly qualified and uncompromising on hygiene.