Best Fruits to Detox With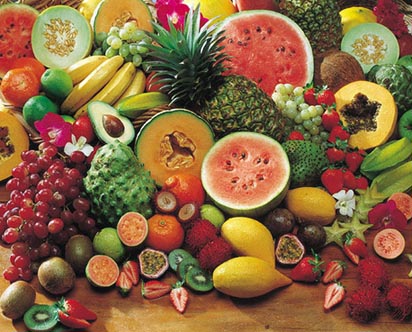 Some of the best fruits to detox with are listed below. If you want to use fruit with your detox diet, there is another way to add fresh fruit to your daily diet. You can use a juicer and drink your fruit.

• Apples
• Cranberries
• Lemons and Limes
• Cherries
• Figs
• Strawberries
• Grapefruit
• Kiwi
• Melons
Apples:
Have you ever heard the saying that an apple a day keeps the doctor away? Apples contain high amounts of fiber and are full of antioxidants. Apples help flush toxins out of the body and they help fight off many diseases.
Cranberries:
This fruit is full of antioxidants, as well. Cranberries can help you improve bowel functions and kidney functions, as well as help detox the body and get rid of toxins. You can buy fresh cranberries and make your own juice.
Lemons and Limes:
Lemons and limes have vitamin C in them and they have antioxidants that help to fight off a number of things. One main thing that lemons have always been used for is preventing and helping cancer. Making lemonade with fresh lemons is a great way to add these into the daily diet. These fruits also can act as an antibiotic and can aid the cells in your body to orbit better.
Cherries and Strawberries:
Cherries and strawberries are packed full of antioxidants and help fight off many illnesses. Hey have many benefits, besides flushing toxins out of the body, they can help people to sleep better.
Figs:
If you have been having bowel function troubles, having a hard time to digest foods, and have been feeling sluggish, figs are going to help you a lot. This may sound gross, but figs actually will scrape the insides of the intestines as they digest, and this helps clear the intestines out and will help to improve the bowels, digestive system, and you will feel better and lose that sluggish feeling. Figs have been noted as one of the best detox fruits.

Grapefruit:
If someone is trying to lose weight with the detox, grapefruit and grapefruit juice can help with that. Grapefruit has been known to help burn calories faster. Grapefruit is good for a lot of things, but one should only eat ½ of a big grapefruit each day, as it can cause havoc with the liver as time goes by. If more than ½ of a grapefruit is eaten in a day and glasses of water are added into the diet, the liver will be flushed out better, so the grapefruit should not have the effects it normally would on the liver. Grapefruit juice does help to flush toxins out of the body.