The Best Detox Spas in North America
The Best Detox Spas in North America
Where to find the Best Detox Spas in North America
Detox spas are a special breed, using a variety of techniques to do body detoxification, including fasting, colonics irrigation, specialized detoxification diets and spa treatments. But programs at detox spas vary widely, and some might be considered "detoxification light." If detoxifying is your goal, you should understand exactly what the detox spa offers in the way of programs, staff and support. Here are some of the best detox spas in North America:
Detox Spa #1: The Raj Ayurveda Health Spa
Located in Maharishi Vedic City, Iowa, this detox spa was started by the Maharishi who taught the famous four, The Beatles how to meditate in the sixties. The luxurious detox spa offers a shortened version of the classic Ayurvedic detoxification program called panchakarma, which in India takes 14- 28 days. Just 18 people stay at this detox spa, which serves organic vegetarian meals of lentil soup, grains, vegetables and stewed fruits. The program detoxifies the body through a detox diet plan and specialized treatments like Abhyanga.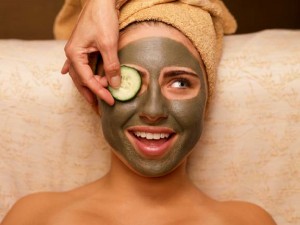 Detox Spa #2: Elemental Embrace
This Canadian detox spa 90 miles east of Toronto offers the best of East and West detoxification program – 7 to 21 day Ayurvedic panchakarma programs with colonic hydrotherapy for those who want an extra boost. The food is Indian and caters to vegans and vegetarians, but meat eaters can enjoy chicken and fish. It takes only 20 people at a time so you get a lot of individual attention.
Detox Spa #3: We Care Spa
This is the classic California detox spa, where guests go on a liquid fast and get daily colonics to cleanse out toxins. Located in the Desert Hot Springs, you can get detoxing spa treatments like lymphatic massage and they have yoga, meditation, and dance classes. It has a very loyal following with celebrities and the LA crowd.
Detox Spa #4: Sanoviv Medical Institute
This is about as serious as a detox spa gets. This holistic hospital an hour south of San Diego in Rosarito, Mexico, offers a one or two-week detoxification and regeneration programs overseen by a medical doctor, nutritionist and detoxification specialist. A lot of people who come here have serious health issues like cancer, MS, Lyme disease, and chronic fatigue syndrome, but anyone who wants to get healthier can go. You can get colonics, massage, and hydrotherapy, with fitness classes.
Detox Spa #5: Tree of Life Rejuvenation Center
This spiritual community and detox spa in the Arizona desert south of Tucson is purposefully undeveloped – no TV, no phones, and minimal artificial lighting. You can do a 10, 17 or 24 day detoxification programs. The 10-day program starts with 7 days of 100% organic green juice, followed by three days of organic raw food. You can fast with a group or on your own. It's do-it-yourself on the colonics front — the "fasting pack" they recommend you buy has an enema bag. Guests also meditate, do yoga and get lymphatic drainage massage.
Detox Spa #6: Hippocrates Health Institute
Bring your pen, paper and tape recorder. This health-oriented detox spa in West Palm Beach, Florida believes in healing the body through raw food and there are lots of lectures to make the case. Guests stay at least one week and up to three weeks, eating raw foods, taking spa treatments, meditating and exercising. This is about changing the way you eat, not a short-term body cleanse. The Oasis Therapy Center offers colon hydrotherapy and a lot of different therapies aimed at detoxifying or rebalancing the body and mind.
Detox Spa #7: New Age Health Spa
Located in Neversink, NY, this all-inclusive destination detox spa with a rustic, bungalow colony feel has frequent five-night group juice fasts that turn it into a mini detox spa. During the fast programs you aren't the only one at the table drinking raw juice and potassium broth. You can also do your own self-guided juice fast anytime. This detox spa is one of the few destination spas that always offers colonics, and once a month, May through November you can purify at the Indian sweat lodge. Loyalists love it for being life-changing and affordable.
Detox Spa #8: Red Mountain Spa
Once a month this adventure destination spa in Ivins, Utah turns into a detox spa by offering a seven-night detoxification program. It's detoxification light – no fasting, no colonics. It does cut out red meat, refined sugar, caffeine, alcohol, and allergens like corn, wheat and soy, and guests drink smoothies that aid in liver detoxification. There are lectures, cooking classes, yoga classes with detoxing twists, detox spa treatments like body wraps, and nutritional products to complete a full 28-day detox.
Detox Spa #9: Regency House Natural Health Spa
This seaside vegan spa near Fort Lauderdale lets you can do your own detox under the direction of Dr. Frank Sabatino, a chiropractor and nutritionist. It offers water and juice fasting year-round but you don't do it in a group with other people. There is yoga and meditation – spa standards that are great for detoxing – and a popular water aerobics in the pool. But no colonics.
.